The Majestic Theatre will offer daytime summer theatre camps in 2019. Half-day camps will be open for youth 5-7 years of age and full-day camps for youth 8 – 14 years of age. The Majestic prides itself on a strong core of camp directors and instructors all having many years of experience in all aspects of theatre as well as experience working with children and teens.
Camps for ages 5-7 years old include: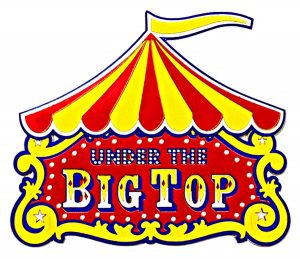 Under the Big Top Theatre Camp! on July 8-13! – Young campers are invited to join us for a week long circus theme-based camp. Come explore the many circus ch   aracters and activities through songs and stories. We'll use our imaginations to become exciting characters, create our own circus and more! This camp will feature active learning in music, creative movement, and acting. Appropriate for the theatre newbie just as much as the returning camper. Tuition: $160 for this one-week half day program (9am-1pm)
Simply Seuss Theatre Camp! on July 15-20! –  Come explore the delightful stories and songs of Dr. Seuss! All things Seuss will tackled in this movement and activity-based camp, learning the basic theatre skills of acting, singing, and dancing – all the while having an awesome time with the Dr. Seuss stories we've come to know and love. Perfect for the beginner as well as the "up and rising" star! Tuition: $160 for this one-week half day program (9am-1pm)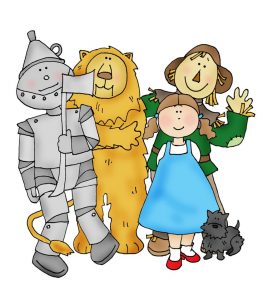 Oz Theatre Camp! July 29 – Aug 3, Campers are invited to join us as we go down the yellow brick road for a fun look at The Wizard of Oz story, songs and characters. We'll use our creativity and learn the basics of acting, dance, and music to develop new skills, and make new friends! Bring your imagination and be ready to have a great time at Majestic's Oz! Tuition: $160 for this one-week half day program (9am-1pm)
Camps for ages 8-14 years old include: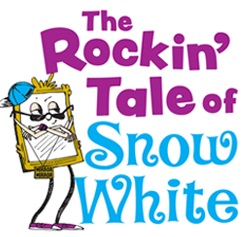 The Rockin' Tale of Snow White Theatre Camp! July 8 – 20, The tale of Snow White has never felt so fresh with this funny adaptation that will make even the most jaded among us laugh out loud!  New characters and comedic twists come to life as a modern mom reads the Brothers Grimm tale to her restless children.  In addition to the well-known cast of the kind princess, evil queen, multiple dwarves and the morally conflicted Huntsman, this musical introduces us to some fresh new faces such as rhyme-happy ladies-in-waiting and a stick-in-the-mud governmental representative out to ruin everyone's good time!  (He nabs the Huntsman for attempting to kill a wild pig without a hunting license and fines a dwarf for picking a bouquet of state flowers!)  Musical styles of all genres fuse to create a rousing mixture of hip-hop, rock and roll, doo wop and more!  With its tongue-in-cheek humor, catchy songs and an unbelievably flexible cast that can absorb a "cast of thousands," this show is a great pick for any child or teen wanting to experience the joys of being in a musical. A script and activity-based curriculum will keep the kids engaged and excited! Tuition: $325 for this two-week full day program (9am-5pm)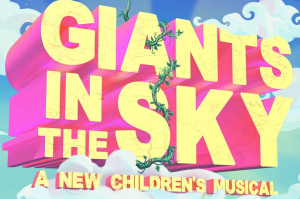 Giants in the Sky Theatre Camp July 22 – Aug 3 This magical story explores the world of Giants who live above the clouds. Ever since they left Earth a long time ago, the Giants have made a life up above where their job is to keep the sky beautiful. They polish the stars, poke the clouds to let it rain and paint the sunsets. But there is one curious Giant who wonders what life is like on Earth, so she steals a key to the locked up "beanstalk" and embarks on an adventure down below! New and seasoned campers will have a chance to learn and grow skills in music, theatre, acting and dance. A script and activity-based curriculum will keep the kids engaged and excited! Tuition: $325 for this two-week full day program (9am-5pm)
Daily schedule includes classes which help build skills in acting, movement, improvisation, music, and cooperative abilities. Students will learn all aspects of theatre in this hands-on learning opportunity. The Majestic fosters a close student-teacher relationship that helps us meet the needs of every young artist. Our goal is to tailor the experience your child will have as they are given the attention and interaction they need to be successful in having a GREAT time learning about theatre and performing arts. A culminating camp showcase will be held on the final Saturday of each camp.

All camps will be held at The Majestic Academy of Dramatic Arts located at 880 Page Street in Manchester. Tuition includes all camp materials, camp t-shirt and afternoon popsicles. Partial Scholarship assistance is available.
QUESTIONS? Call (603)669-7469 with any additional questions. The Majestic Theatre is a non-profit NH community arts organization.