May
10
Fri
Aida – School Edition

@ Derry Opera House<br>29 W. Broadway<br>Derry NH 03038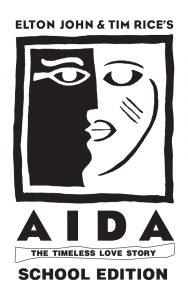 Adapted from the four-time Tony Award-winning hit, Elton John and Tim Rice's Aida School Edition is an epic tale of love, loyalty and betrayal, chronicling the love triangle between Aida, a Nubian princess stolen from her country, Amneris, an Egyptian princess, and Radames, the soldier that they both love.
An enslaved Nubian princess, Aida, finds her heart entangled with Radames, an Egyptian soldier who is betrothed to the Pharaoh's daughter, Amneris. As their forbidden love blossoms, Aida is forced to weigh her heart against the responsibility that she faces as the leader of her people. Aida and Radames' love for one another becomes a shining example of true devotion that ultimately transcends the vast cultural differences between their warring nations, heralding a time of unprecedented peace and prosperity.
With an unforgettable score that features soaring ballads and rousing choral numbers, Aida School Edition is a modern crowd-pleaser that embraces exuberant dancing, staging and singing.
PRESENTED BY THE MAJESTIC ACADEMY OF DRAMATIC ARTS (TEENS)
DIRECTED by ELLEN DESMOND
Musical Direction by KEITH BELANGER
Choreography by CANDACE GATZOULIS
Music by Elton John / Lyrics byTim Rice
Book by Linda Woolverton, Robert Falls, and David Henry Hwang
Friday, May 10, 2019 at 7:00pm
Saturday, May 11, 2019 at 7:00pm
Sunday, May 12, 2019 at 2:00pm
May
17
Fri
Forgiven – A Fairy Tale

@ Majestic Studio Theatre<br>880 Page Street<br>Manchester, NH 03109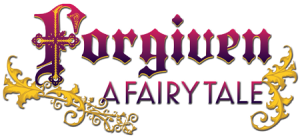 By Brian D. Taylor
/ This inspirational story about the power of forgiveness is delightfully fun and full of heart.  This fractured fairy tale explores how kindness and forgiveness can be shown to anyone, even those who have done terrible things.  Elizadora is an outcast who is horribly misunderstood by her fairy-tale classmates — Cinderella, Goldilocks, King Midas, a bunch of feuding elves, and more!  When they all seemingly do her wrong, she turns against them all.  Her hateful heart transforms her into the famous fairytale wicked witch, as one-by-one she plots against her former classmates with tricks and curses.  
Unwilling to allow an evil witch to curse the entire kingdom, her former classmates form a witch hunt, but when they eventually find and recognize Elizadora, they do something she could have never expected…  they forgive her and ask that she forgive them in return.  Their simple act of love and kindness moves Elizadora to right all the wrongs and give up evil for good.
PRESENTED BY THE MAJESTIC ACADEMY OF DRAMATIC ARTS (YOUTH)
DIRECTED by REBECCA RUSH
Assisted by MORGAN BLAIS
Friday, May 17, 2019 at 7:00pm
Saturday, May 18, 2019 at 2:00pm
Saturday, May 18, 2019 at 7:00pm
Sunday, May 19, 2019 at 2:00pm