May
17
Fri
Forgiven – A Fairy Tale

@ Majestic Studio Theatre<br>880 Page Street<br>Manchester, NH 03109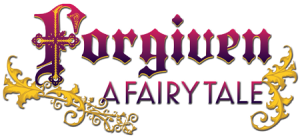 By Brian D. Taylor
/ This inspirational story about the power of forgiveness is delightfully fun and full of heart.  This fractured fairy tale explores how kindness and forgiveness can be shown to anyone, even those who have done terrible things.  Elizadora is an outcast who is horribly misunderstood by her fairy-tale classmates — Cinderella, Goldilocks, King Midas, a bunch of feuding elves, and more!  When they all seemingly do her wrong, she turns against them all.  Her hateful heart transforms her into the famous fairytale wicked witch, as one-by-one she plots against her former classmates with tricks and curses.  
Unwilling to allow an evil witch to curse the entire kingdom, her former classmates form a witch hunt, but when they eventually find and recognize Elizadora, they do something she could have never expected…  they forgive her and ask that she forgive them in return.  Their simple act of love and kindness moves Elizadora to right all the wrongs and give up evil for good.
PRESENTED BY THE MAJESTIC ACADEMY OF DRAMATIC ARTS (YOUTH)
DIRECTED by REBECCA RUSH
Assisted by MORGAN BLAIS
Friday, May 17, 2019 at 7:00pm
Saturday, May 18, 2019 at 2:00pm
Saturday, May 18, 2019 at 7:00pm
Sunday, May 19, 2019 at 2:00pm
Jun
14
Fri
The Man Who Came to Dinner

@ The Majestic Studio Theatre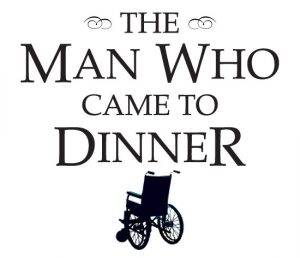 By Moss Hart and George S. Kaufman / Sheridan Whiteside, having dined at the home of the Stanleys, slips on their doorstep, breaking his hip. A tumultuous six weeks of confinement follow. The Stanley living room is monopolized by the irascible invalid; ex-convicts are invited to meals; and transatlantic calls bring a $784 phone bill. The arrival of strange gifts from his friends further destroys domestic tranquility. It would take a stoical housewife to harbor penguins in her library, an octopus in her cellar, and 10,000 cockroaches in her kitchen. When Maggie, his secretary, falls in love with the reporter, Bert Jefferson, Whiteside summons a glamorous actress, Lorraine, to win the affections of the young man. Knowing the girl's charms, Maggie enlists the aid of a clever impersonator who, affecting the voice of Lord Bottomley, whom the actress hopes to marry, asks her by phone to return to him and be married. The ruse almost works, but Whiteside, becoming suspicious, finds that no calls have come through from London. In revenge, Lorraine suggests a three-week rewrite on a play of Bert's in which she feigns great interest. Lake Placid is to furnish the quiet for his inspiration, and she is to be his collaborator. The unexpected arrival of a mummy case, just as the relenting Whiteside is frantically seeking to get rid of Lorraine, furnishes a malicious idea. Tricking her into stepping into the case, he shuts the lid and blackmails his host into having the case carried to the airport, preparatory to a round-the-world cruise. Whiteside departs from the Stanley's home triumphantly, but a second later a crash is heard—he has again slipped and fallen!
DIRECTED BY BRETT MALLARD
Friday, June 14, 2019 at 7:00pm
Saturday, June 15, 2019 at 7:00pm
Friday, June 21, 2019 at 7:00pm
Saturday, June 22, 2019 at 7:00pm
Sunday, June 23, 2019 at 7:00pm