When:
July 17, 2019 – August 1, 2019
all-day
2019-07-17T00:00:00-04:00
2019-08-02T00:00:00-04:00
Where:
Majestic Studio Theatre
880 Page StreetManchester
NH 03109
2019 Summer Teen Touring Musical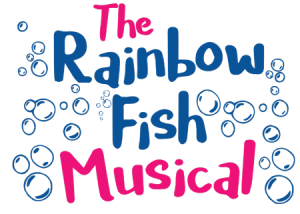 Everybody loves the international bestseller and award-winning book,The Rainbow Fish, with its wonderful message of friendship and belonging. Now you can bring the magical, colorful world of the deep blue sea to life on your stage!
With shiny, multi-colored scales, Rainbow Fish is the most beautiful fish in all of the ocean, and the only one of his (or her!) kind. When Rainbow Fish refuses to share his vibrant, shimmering scales, the whole ocean seems to turn against the vain creature. Unhappy that no one adores him anymore, the Rainbow Fish seeks out the wise Octopus, who helps him learn that it's far better to be admired for being kind than for being beautiful.
With a bubbly, energetic score and a script that invites wonderful creativity and flexibility, the universal message at the heart of this delightful musical becomes much more than just a simple children's story. This well-crafted musical  teaches young audiences that the joy of beauty is in sharing it with others.
Directed by MORGAN BLAIS / Assisted by MEGHAN DOLLEY
Wednesday, July 17, 2019 at 10:00am
Thursday, August 1, 2019 at 10:00am