When:
February 7, 2020 – February 9, 2020
all-day
2020-02-07T00:00:00-05:00
2020-02-10T00:00:00-05:00
Where:
Executive Court Banquet Facility
1099 South Mammoth Road
Manchester NH
Cost:
$42.00 Fri/Sat All Inclusive ~ $40.00 Sunday All Inclusive ~ ADVANCED RESERVATIONS REQUIRED
By Katherine DiSavino
Olivia and Gabe are moving into their first apartment together. They've just packed up all of their belongings and driven halfway across the country to start a new life together in Chicago. Their moving day doesn't go exactly as planned, though, and things become slightly more complicated when all of their parents show up to help! Can a two-bedroom apartment contain all of the love, laughs, worry, and wisdom that's about to happen?
This comedy from the author of Nana's Naughty Knickers takes a generational look at relationships, and how sometimes parents are passing their best lessons on to their children without even meaning to. Funny and touching, this one will make you laugh out loud and fall in love all over again.
Directed by Becky Rush
"Things My Mother Taught Me is superbly written […] [it's] a wonderful, sentimental, true-to-life comedy about love and family, guaranteed to leave young and old with knowing smiles, because we've all had mothers of our own." – Intelligencer Journal
"[Things My Mother Taught Me] is is entertaining and touching, enough to move the heart of the most reluctant romantic." – The Oakland Press
"Makes for one hilarious time […] Things My Mother Taught Me has just about everything you'd want in a romantic comedy, all wrapped up with an appreciate-your-mother bow. You shouldn't miss it." – Quad-Cities Online
"This is a clever script with lots of laughs […] Things My Mother Taught Me may be the most love-affirming comedy you're likely to see this season [and] it is a treat to see a play in which three couples love each other and value the things that make their partners special." – The Examiner
Friday, February 7, 2020 at 7:00pm
Saturday, February 8, 2020 at 7:00pm
Sunday, February 9, 2020 at 1:30pm
Call (603)669-7469 to avoid online fees.
ADVANCED RESERVATIONS ARE REQUIRED for all dinner theatre performances.
Limited tickets available up until 3 hours before show time.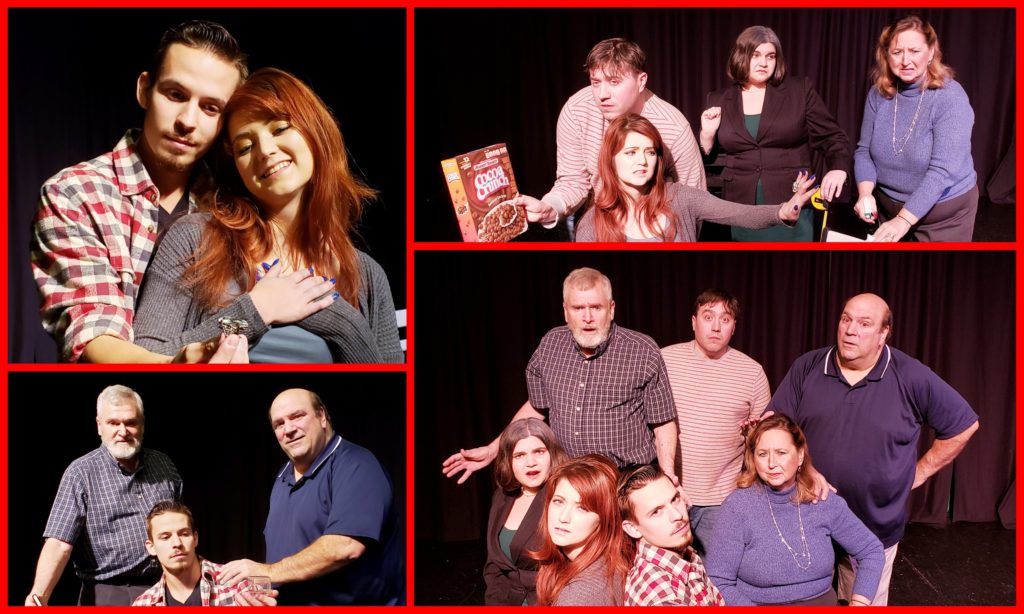 FEBRUARY MENU*:
Grilled Marinated Chicken: Plump chicken marinated with Authentic Italian Seasonings.
Served with Chef's choice of Vegetable and Starch.
Dessert: Carrot Cake
*Other Considerations:
-Doors open at 6:30pm Friday & Saturday / 1:00pm on Sunday.
-Same meal is served Friday/Saturday/Sunday.
-Please note vegetarian and gluten free options are available with a 24-hour notice; contact karen@majestictheatre.net
-Parties that wish to sit together should reserve at the same time.
-Cash Bar available at all dinner shows.